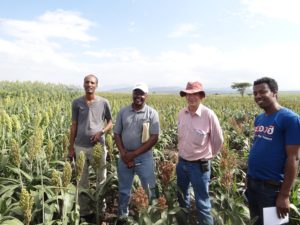 The University of Queensland's expertise in plant breeding has been recognised by a $3.8M grant from the Bill & Melinda Gates Foundation to evaluate and improve breeding programs in developing countries.
UQ was selected to implement the Breeding Program Analysis Tool because of the university's international reputation for excellence in plant breeding, particularly in tropical crops, and its experience in improving sorghum breeding in Ethiopia.
UQ School of Agriculture and Food Sciences project leader Dr Chris Lambrides said the project would identify ways of improving breeding programs, leading to greater genetic gains and on-farm profitability.
UQ plant breeding expertise recognised globally