You need to be a registered user of this site to download the BPAT tools.
Go to the LOGIN/REGISTER link to create an account first.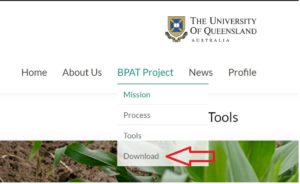 After you register, LOGIN to the site and go back to the DOWNLOAD link on the menu.
I cannot access the BPAT tools. What do I do?